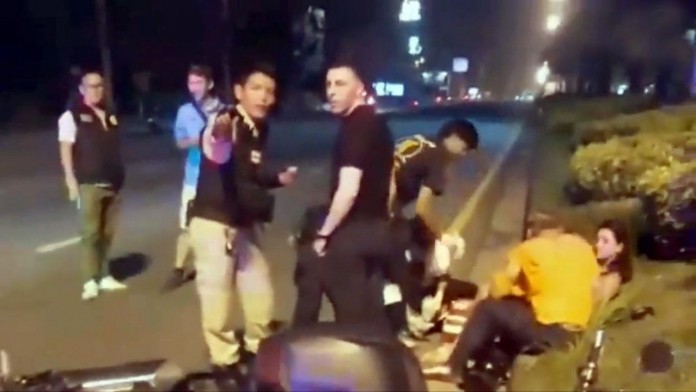 Pattaya-
A drunken tourist from Russia, Mr. Oleg Volobujev, 45, slammed into Mr. Apimon Sathornkij, 37 early Thursday morning as Mr. Sathornkij attempted to give assistance to another motorcycle rider who had upended his bike in front of the Harley Davidson service centre on Sukhimwit road .
Police stated that Mr. Volobujev was so intoxicated he was unable to speak and sources say was nearly four times the legal limit. He had a female passenger on his bike as well. Both were uninjured. Police also stated that he was speeding at the time of the accident and not paying attention.
Mr. Sathornkij escaped serious injury, however, is expecting compensation from the Russian tourist. Mr. Oleg was arrested and held at the Pattaya Police Station to sober up and then face the charges set before him.