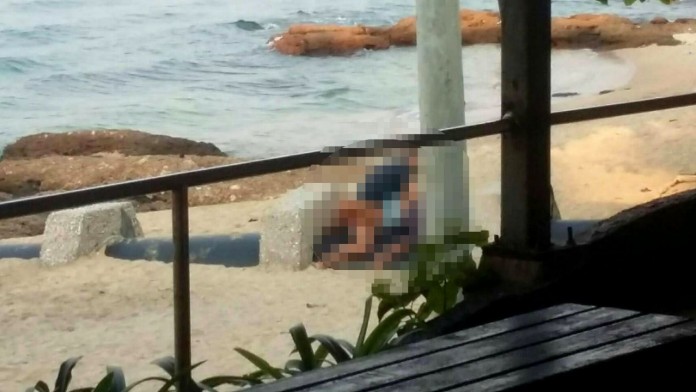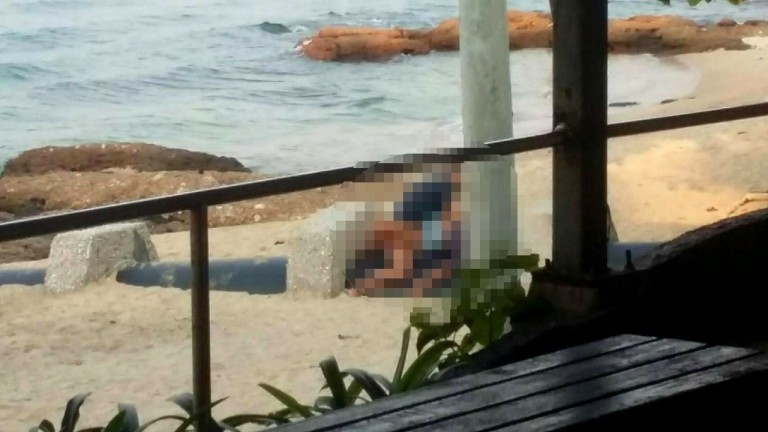 Jomtien-
Two Russians, who were caught on video having sex on a South Pattaya beach two weeks ago, have left the Kingdom and will be blacklisted, the Pattaya police chief said.
However, police will also summon the person who shot the video and posted it on Facebook for violating the Computer Crime Act, Pol Colonel Apichai Krobphet, commander of Pattaya Police Station, said on Tuesday. The reason for this is because posting obscene material online is against the Computer Crime Act law. Instead, the person who shot the video should have turned it into Thai Police and not posted it on social media.
The video clip showed the two tourists having sex on a waste disposal pipe at about 8:00AM in full daylight with many other tourists passing by on the beach, including some with children.
Apichai said police had checked footage from security cameras on the beach behind Cetus Parc Hotel on Pattaya Soi 12 and in doing so had identified and obtained a clear visual of the tourists.
Apichai said hotel staff had confirmed that both the individuals had checked out. The woman left the country from the U-tapao International Airport at 2pm on March 11 while the man left from Suvarnabhumi Airport at 8.18am on March 13.
Apichai said the two have been blacklisted and would be arrested and charged if they returned to the Kingdom. A complaint has also been sent to the Russian Embassy as well.
Apichai said police know the person who had posted the clip but they wanted the person to report himself at Pattaya Police Station soon or an arrest warrant would be issued.
The police reiterated that anyone with a clip or video of inappropriate behavior do not post it online but instead turn it into the police.