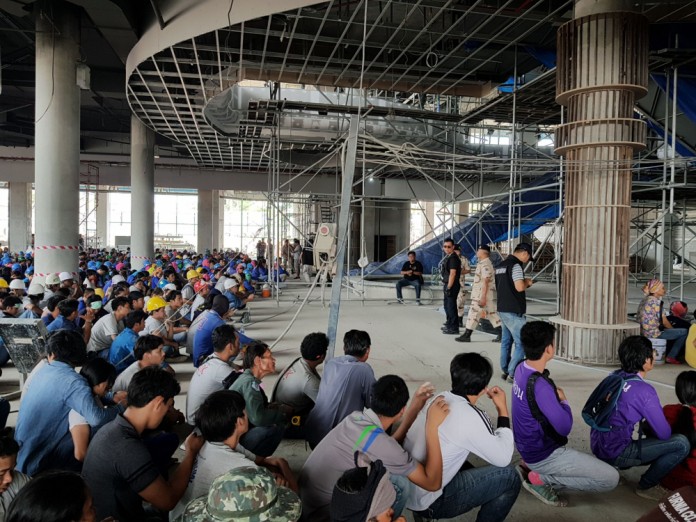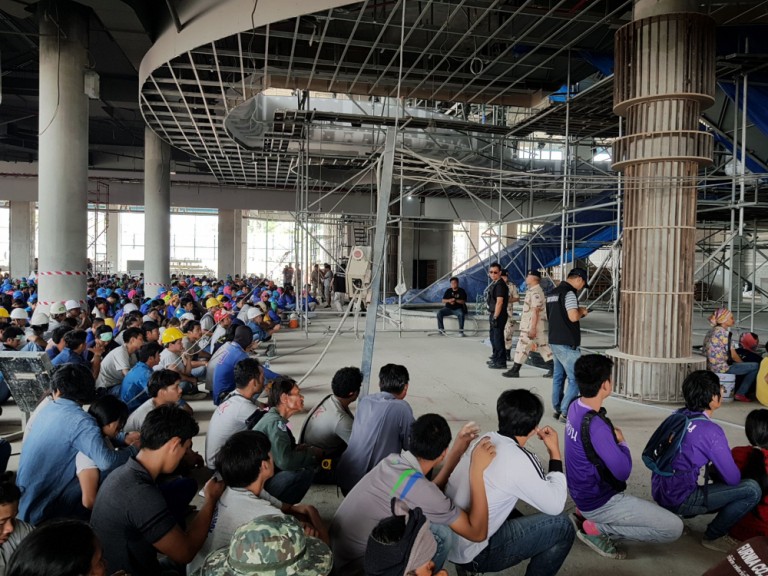 Pattaya-
Responding to complaints from local residents that there were illegal workers at the Terminal 21 construction site in North Pattaya near the dolphin roundabout local and district authorities raided the construction area earlier this week to investigate.
They stated they were shocked and surprised to discover that of the 1000 construction workers there, 234 were not Thai residents. Some of these did indeed have work permits however many could not provide proof of their status and an unannounced number had no documentation or work permits. The construction company responsible for the employees state that they will be working with the local authorities to clarify their status.
We will give any updates on this story. We are sure our readers are surprised also that illegal workers from nearby countries on working on construction sites here.