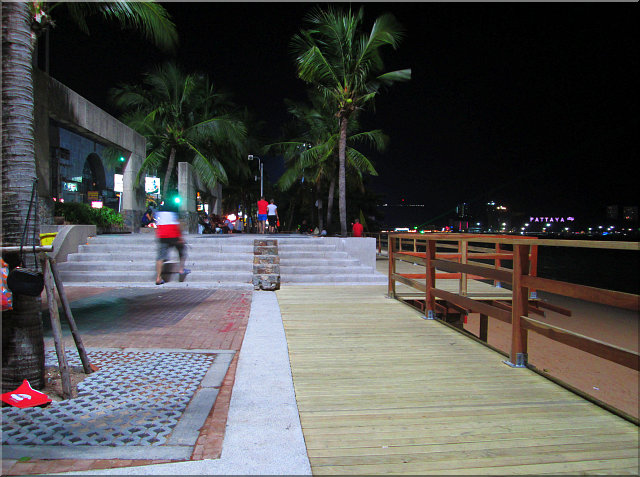 Pattaya-
Local residents have complained to the Pattaya News about the condition of the Pattaya Boardwalk, wooden portions of Pattaya beach located near Mike Shopping Mall in Pattaya and Walking Street. Courtesy of stock photo site Alamy.com, the following photo shows the condition of certain areas of the boardwalk (Editors note: These photos are not the current condition, although represent close to where it is now in several areas.) . Although it has been repaired several times in the past it is falling apart once more and is quite dangerous.
A local resident who wanted to be anonymous stated to us "I was out for a walk in the early evening and watched a tourist sitting on one of the wooden beams. It snapped and he fell about eight feet to the beach below. Luckily, he was not hurt and landed without a problem but it could have been very bad."
Another local resident stated "You do not want to sit on the beams and have to be careful for the holes and broken portions when walking. I see many drunk people almost fall or lean on a rail and it snaps."
We took a look at the boardwalk and can confirm that it is starting to fall apart in many areas and many portions missing beams. We hope local officials will resolve this issue to make the beach safe and the boardwalk world class.