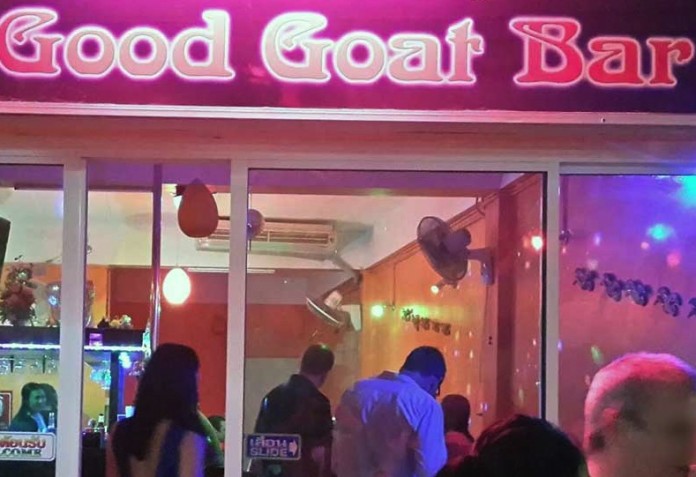 Pattaya-
Chris (Last name not given), 45 years old, the owner of the Good Goat Bar on Soi Buakhao, was attacked in front of his bar at roughly 4am early Monday morning after an argument at a nearby gogo bar with other patrons who were stated to be strangers to him.
His staff stated to the police that after he left the gogo bar two foreigners, who at this time have not been identified and one thai man arrived at his bar on two motorcycles, jumped off, ran to him and attacked him, although they did not have weapons. Their attack caused him to fall unconscious and as his staff and other passer-by went to break up the fight and stop the men they jumped back on the motorbikes and drove away.
At this point the staff of the bar called the police. They stated the Thai man was screaming in Thai that it was not over yet and they would return. Police are investigating the incident. Chris declined to state what the original argument was over.
We here at The Pattaya news will communicate any more information we get on this story.