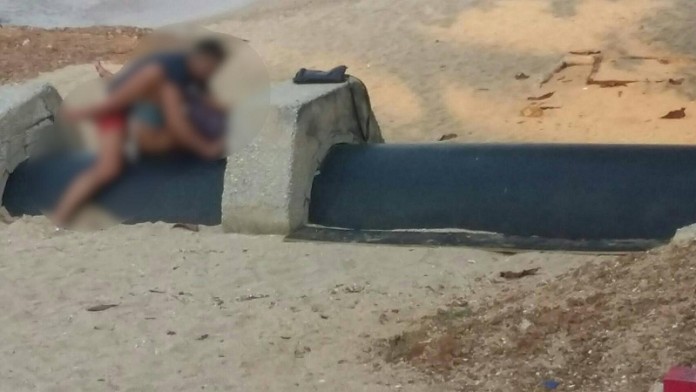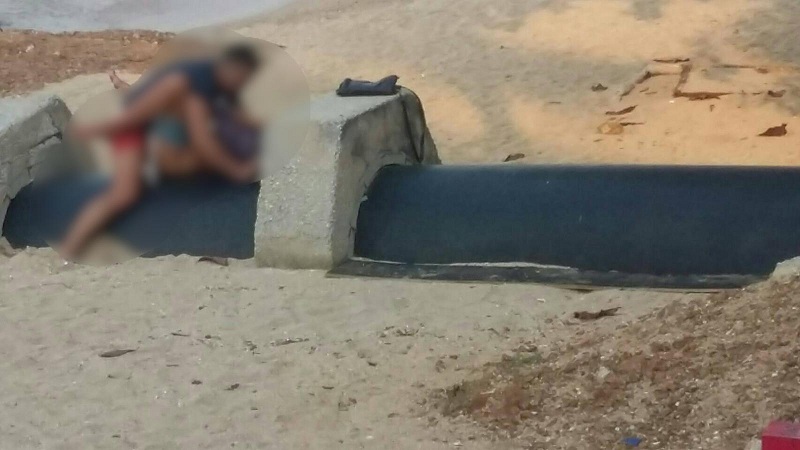 Jomtien-
Pattaya Tourist police are hunting for what is believed to be a foreign couple who were video taped having sex at about 8:00AM in the morning a few days prior on a sewage pipe in broad daylight and view of many morning tourists on Dongtan Beach, located in Jomtien.
Footage of the incident was widely shared on social media which caused outrage and anger from many local Thai residents. Authorities from the tourist police stated that they intended to catch and prosecute the individuals on the video as they do not reflect, quote, the world class family friendly values of Pattaya. End Quote.
Officials from the Pattaya Marine Rescue Center which is located only a few hundred meters away from where the couple were caught filmed the footage and yelled at them to stop. They did and then proceeded to run away. The officials state that the pair had been seen staggering down the beach for roughly thirty minutes in a highly intoxicated state chugging from a bottle of whiskey.
We here at The Pattaya news will continue to update you on this story.