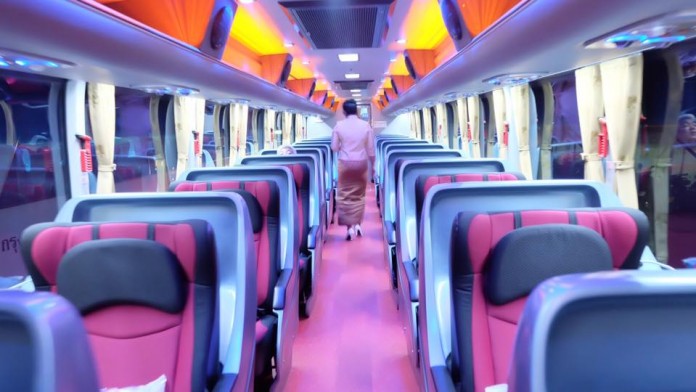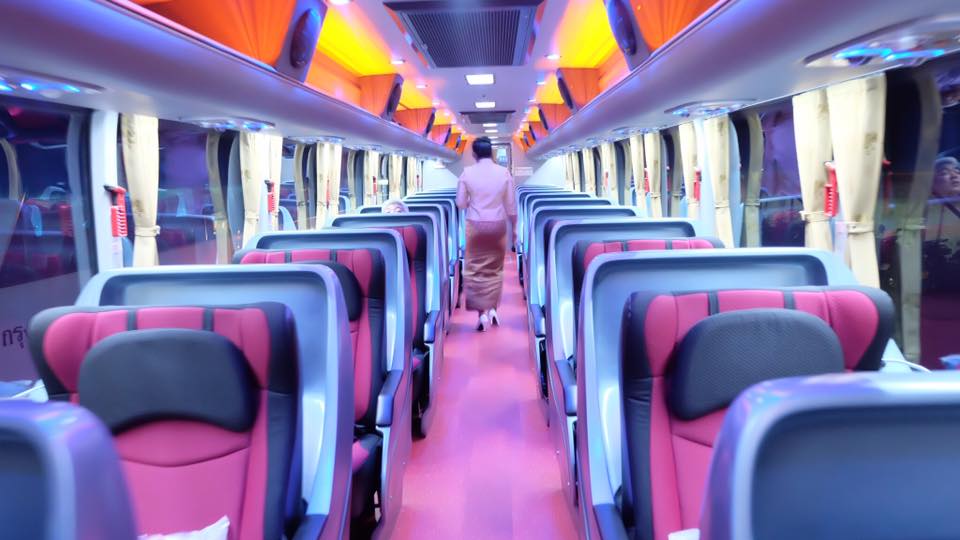 Bangkok-
Pictured are the new premium busses for only 780 baht from Bangkok to Chiang Mai and back.
They can be purchased and picked up at the Mochit Bus station in Bangkok.
The sleek, air conditioned bus includes built in televisions with a variety of programming, comfortable seats, complimentary non alcoholic drinks, a complimentary Thai food buffet (pictured) and great service.
For those looking for a comfortable and premium bus ride from Bangkok to Chiang Mai, this is the way you need to go for about 20 dollars US.
More pictures of the bus experience below: