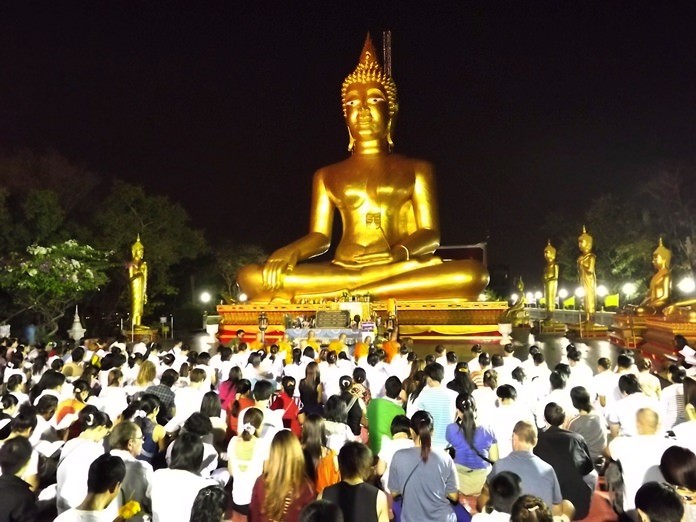 Thursday, March 1st, is Makha Bucha Day one of the holiest holidays on the Buddhist calendar. What does this mean for you? See below….
This holy day commemorates the miraculous event when 1,250 disciples of the Buddha, Gautama Sakayamuni, traveled to meet with the Buddha with no prearranged agreement, at Weluwan Mahawiharn Temple in the area of Rachakhryha, India.
Devout Buddhists are expected to turn out in the thousands at local temples to conduct religious ceremonies. This tends to be one of the busiest days of the year for the local temples and is worth a visit.
Since this is one of the major Buddhist holidays, it is against the law for businesses to distribute alcohol from midnight Wednesday, February 28 to midnight Thursday March 1. This includes bars and restaurants, supermarkets, convenience stores, department stores, and community retail stores. An amendment to the decree exempts hotels from the ban officially, however, in recent years very few to none have been willing to risk a potential fine or upsetting the powers that be.
This also means that all bars, gogos, night clubs, etc. will be closed during this time period starting at midnight on March 1st. For those that cannot go a day without drinking The Pattaya News suggests to stock up before the holiday and drink in the privacy and comfort of your home as public drinking can offend those celebrating the religious holiday.
.Those caught breaking the law can face up to six months in jail and fines up to 10,000 baht.