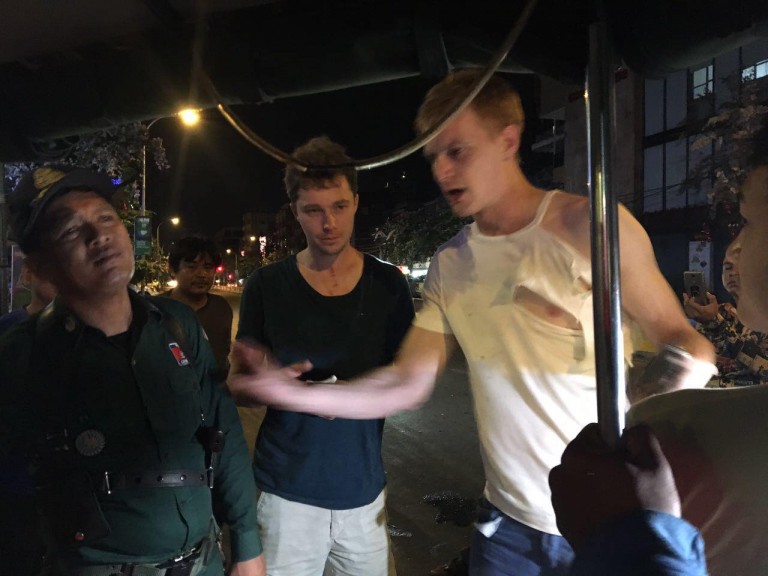 Cambodia-
Phnom Penh, Cambodia News: Two Unidentified Tourists estimated to be in their mid twenties attacked a disabled Cambodian National TukTuk driver who could not find a ladyboy for them at 1:50 am on February 22 at Phreah Monyvong boulevard, Khan Chamkarmorn, Phnom Penh.
According to the tuk tuk driver, he was driving the two foreigners around for several hours on February 21 to tour around Phnom Penh city until 1:50 am looking for ladyboys for the two men by their request. The tuk tuk driver, who is disabled and cannot walk, could not find any suitable ladyboys for them, so they attacked him, injuring his head. After the attack the driver called the police and the tourists ended up paying the tuk tuk driver 80 $ (USD) to settle the situation.
We here at The Pattaya News will provide more updates if we get them.