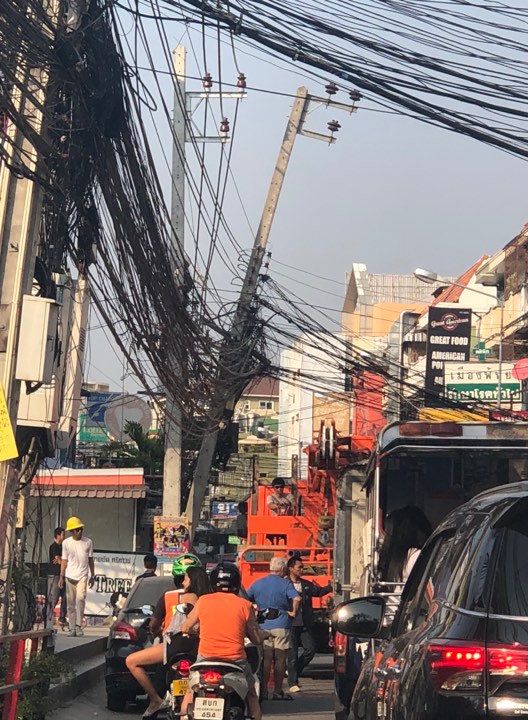 Pattaya-
This telephone pole has been leaning dangerously for several months now according to concerned locals and tourists. Numerous times local business owners and local residents appealed the city to take action before the pole fell, possibly injuring someone. Today, February 15th, 2018 the city finally took action, albeit during the middle of the day and temporarily blocking and obstructing traffic on Soi Buakhao.
The city utilized heavy duty construction equipment to properly align the pole, removing any danger for passerby. This took roughly an hour as onlookers took photos and observed. Luckily, the operation went smoothly and life has returned to normal on Soi Buakhao.
The city has also stated previously of an 8 part plan to fix the tangled wires across the city over the next few years and Soi Buakhao is part of that plan.
We here at The Pattaya News will keep you informed of any future updates.