We covered yesterday the falling death of Wannipa Janhuathon, 26, of Thailand at the Cozy Beach Condo in the Pratamnak Hill area of Pattaya and how British National Reece Vella fled the scene of the incident and was later arrested at a bar close by the condo where the incident occurred. Today, we have new information for our readers regarding Mr. Vella and his past history.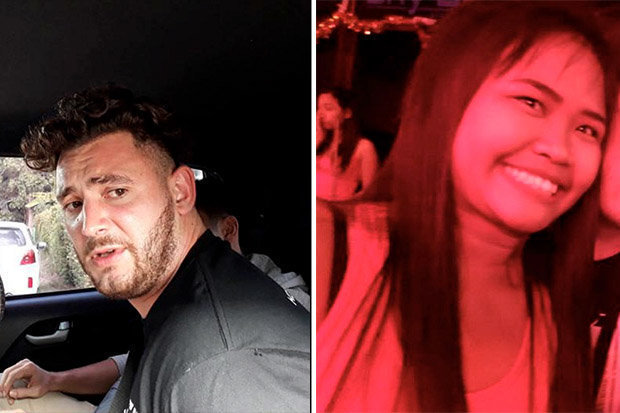 It has now been revealed that Mr. Vella was in Worcester crown court last year with charges of supplying and dealing Class A drugs. These charges were outstanding and Mr. Vella fled the country and the charges heading to Thailand. He still has an outstanding warrant for his arrest in the United Kingdom.
Mr. Vella was previously in jail for four years and nine months in 2012 after he pled guilty to raping a British teenager. Court documents state that he punched her in the face at least two times and hit her with a trash can lid before raping her. As a result of this incident Mr. Vella was named a sex offender for life and placed on the permanent U.K. register of sex offenders. It is unclear at this time if this should have prevented Mr. Vella from any international travel.
At this time Mr. Vella remains in Pattaya police custody and charges are continuing to be pressed against him. We will provide you with more updates here at The Pattaya News as we get them. Our thoughts and hearts are with the victim and her family.